Here at Agape we emphasize the importance of being a family. Jesus intended for the church to be full of brothers and sisters that uplift, encourage, correct, and love each other unconditionally. By joining our family you will be guaranteed to be surrounded by people who are chasing after Jesus and doing everything that they possibly can to make sure that his name is heard all across Denver and the U.S.
Here's all the events happening at Agape in the upcoming months. Hope to see you soon!
Church Lunch at Ponderosa
Stay tuned for more events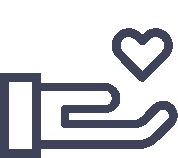 "Whoever is generous to the poor lends to the lord, and he will repay him for his deed."
We accept tithes at all of our services!